Cosmic Rides in England's Cathedrals
The number of people who identify as members of the Church of England has dropped from 31% in 2002 to 14% in 2018.
The Rev. Adrian Dorber, dean of Lichfield Cathedral, various initiatives to shore that up are not "cheap marketing tricks" but rather decisions "made out of serious pastoral concerns."
"We are trying to connect people with the transcendent, knowing that most people have given up on it. I think the raid we can make on people's consciousness and the way we can help people into some kind of relationship with a sacred building or sacred space should be stimulated."
The hallowed nave of a medieval church, with its stained glass windows and soaring arches, is usually thought of as a place for prayer, or connection to the cosmic consciousness, or just quiet reflection, but it can also be a place for a slide many stories tall.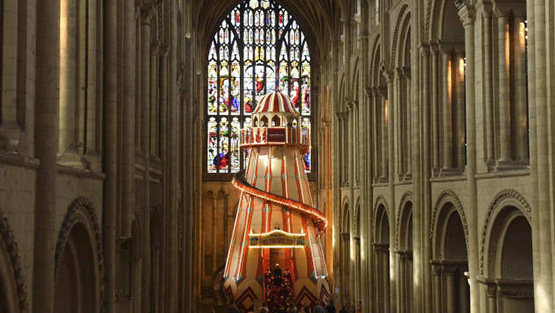 Inside Norwich Cathedral, a colorful, 55-ft tall slide winds past the 900 year old stone pillars. Visitors get a new perspective on the ornate ceilings. It projects a more inclusive, less forbidding image of a cathedral in all of its glory.
Before this ride, the Cathedral's ceiling, adorned with medieval carvings depicting scenes from the Bible, could not be seen from nearby. "Now the cathedral is full of smiling, happy people", its pastor said.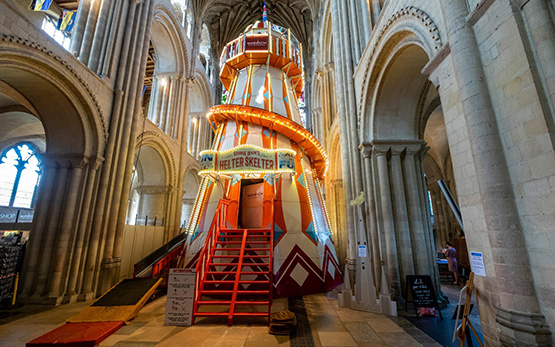 English cathedrals are trying non-traditional activities to attract more people, with earth- or space-based themes, including Son-et-Lumiere sound and light installations that transform the internal space of the Cathedral into the cosmos: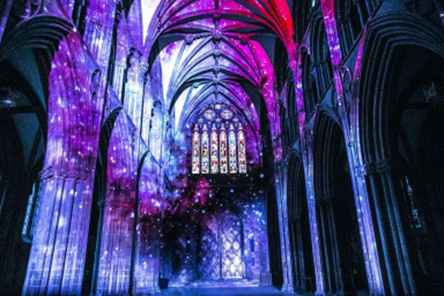 Litchfield Cathedral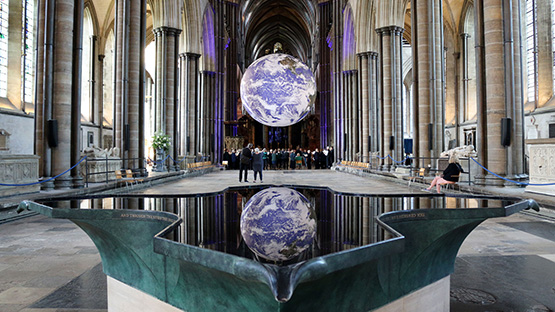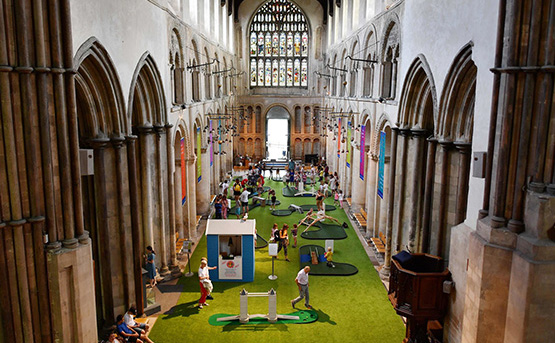 Spiritual bridge-building in Rochester Cathedral
Labyrinths in English Cathedrals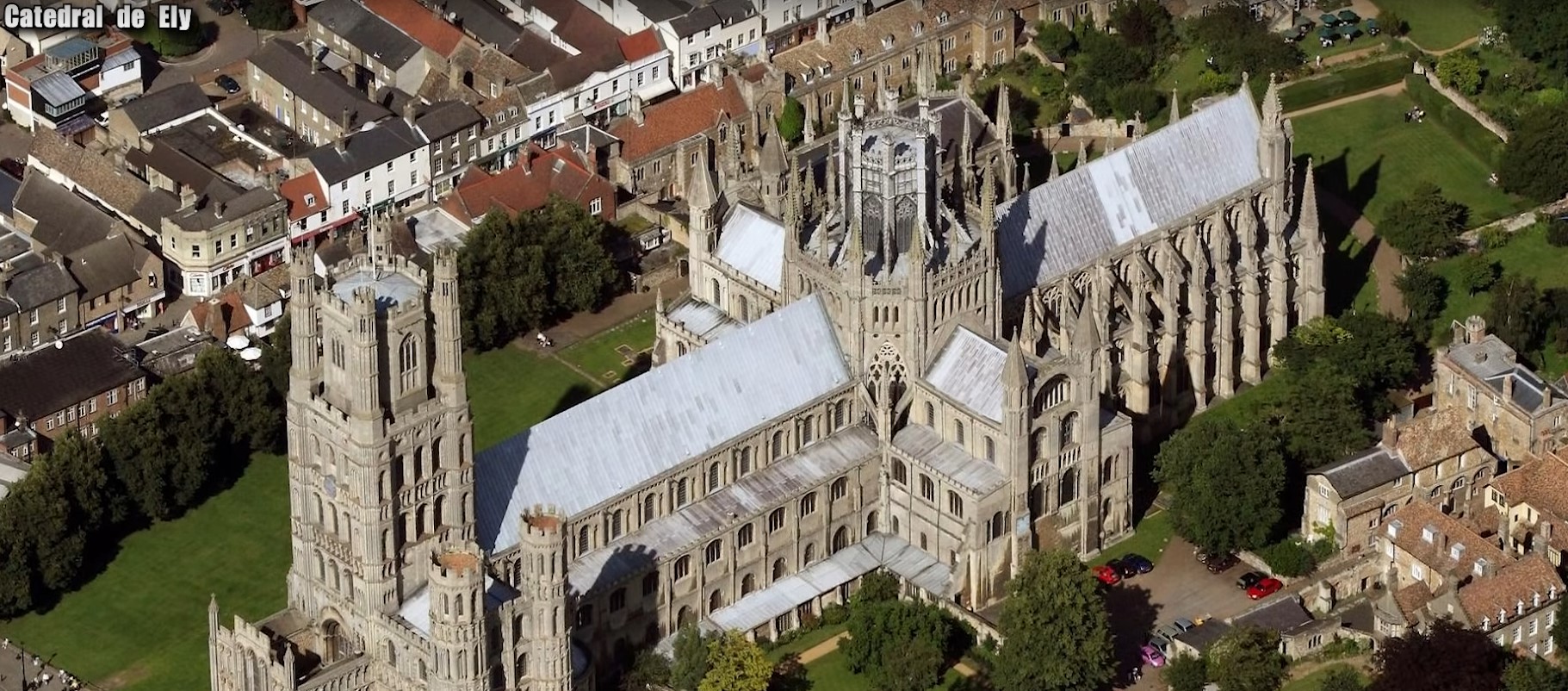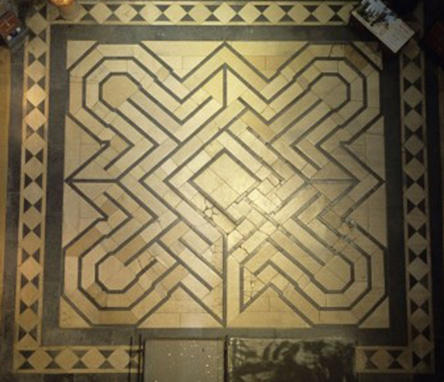 Ely Cathedral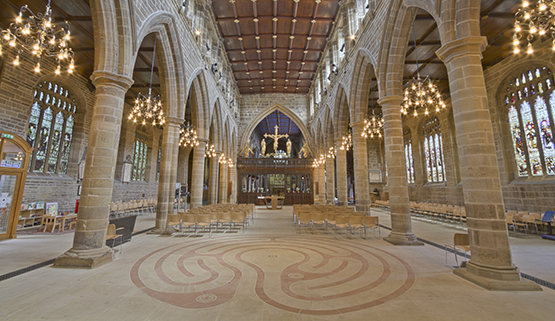 Wakefield Cathedral (Perpendicular Gothic style)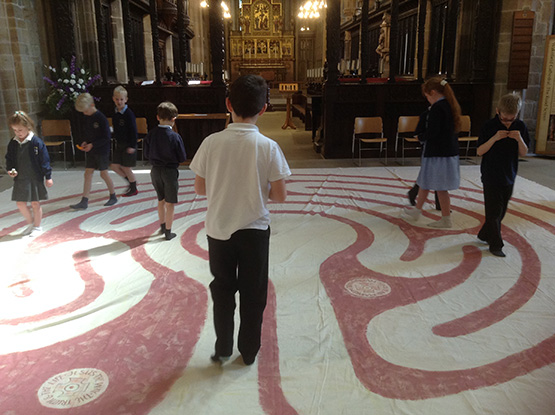 Removable Labyrinth